The Manitou Cliff Dwellings are located in Manitou Springs, Colorado – just west of Colorado Springs off of US Highway 24. The Cliff Dwellings and museum feature an inside look into the lives of the ancient Anasazi people including their archaeological tools, artifacts, pottery, and weapons. The biggest appeal was the fact that you are able to walk around inside of the ancient-style ruins.
Are the Manitou Cliff Dwellings Real?
Before you ask (and, yes…this was one of my main questions, too!), the ancient Anasazi people did not live in the Manitou Cliff Dwellings of Manitou Springs. They actually roamed and inhabited the Four Corners area from 1200 BC to 1300 AD, which is about 300 miles away from Manitou Springs. The site in Manitou Spring was built as a museum and tourist attraction, but still features the same rocks and artifacts found at the collapsed Anasazi site during the early 1900s.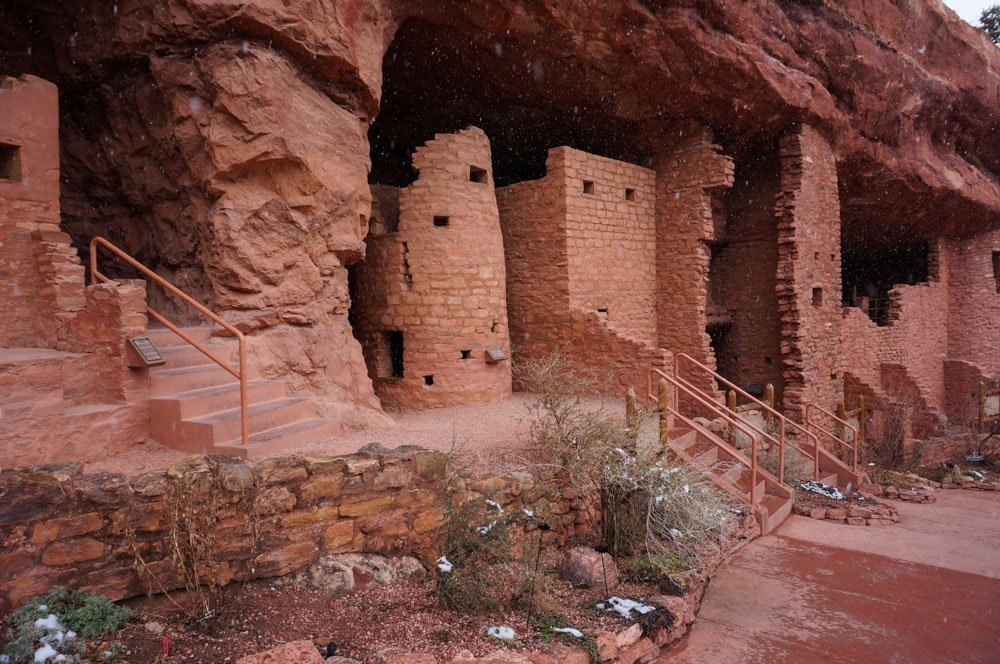 The Anasazi, also known as Ancient Outsider, built their homes into the sides of mountains and cliffs. They built their sandstone and mud-made structures under low hanging cliffs to protect themselves from the elements. The Anasazi lived most of their days inside of the cliffs, besides hunting and growing food. They even dug pits inside of the living quarters that served as religious temples. That Anasazi also obtained through the porous cracks of the wall.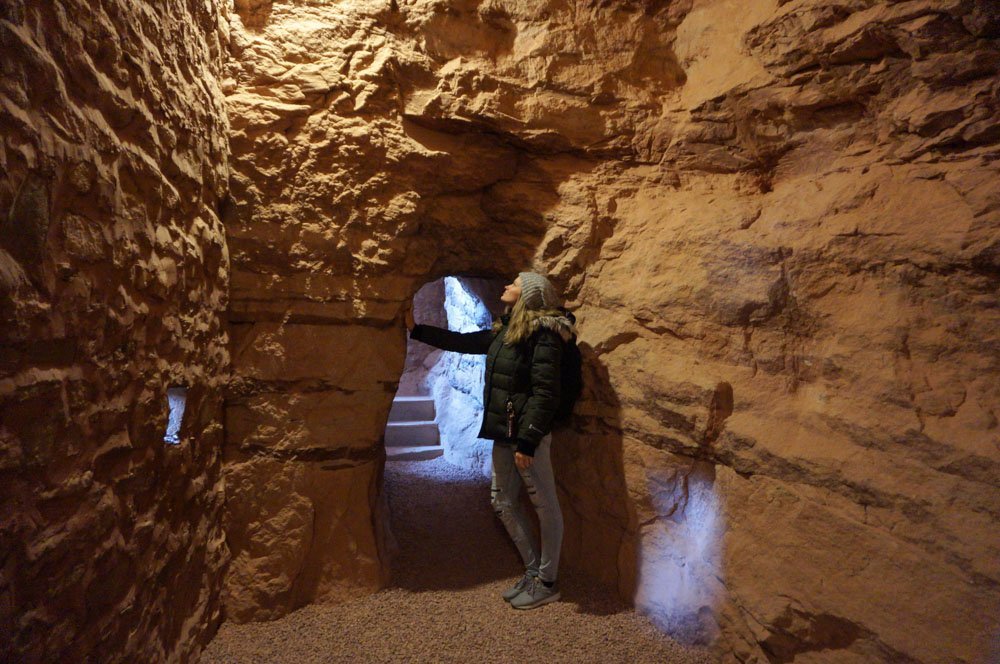 What happened to the Anasazi people?
There is really no definite answer as to why the Anasazi people disappeared. Many archaeologists and other researchers believe it could've been from an attacking tribe or lack of resources.
Check out another article I wrote about more of my favorite things to do in Colorado Springs.
It was incredible to walk through the Manitou Cliff Dwellings and get a glimpse into how the Anasazi lived. Often, there would be 2 or 4 families in just one structure! The spaces were small with few exits and windows. These durable structures of the Anasazi endured more than 800 years of harsh elements. How crazy is that?!