Naples, Florida has become a top vacation destination, retirement spot, and place to live. No matter what is drawing you here, there are tons of things to do in Naples, Florida that you may not even know about.
1. Kayak Tours
I could not recommend booking a kayak tour enough – especially if you're an adventurer looking for things to do in Naples, Florida! Kayaking fits the needs of the thrill-seeker, environmentalist, and athlete! Not only will you break out a sweat, but you could get a great feel of what Flordia and its wildlife is all about. With tours ranging from local Naples to 10,000 Islands near Marco Island, Florida. I took my tour through Rookery Bay's estuaries and mangroves. Kayaking through the mangroves felt almost magical. Florida Adventures and Rentals tour guide, Tyler, also gave us tons and insight about the importance of the local ecosystem. If you are looking for something besides mangroves or estuaries, check out the 10,000 Island Ultimate Shelling Tour with Naples Kayak Adventures!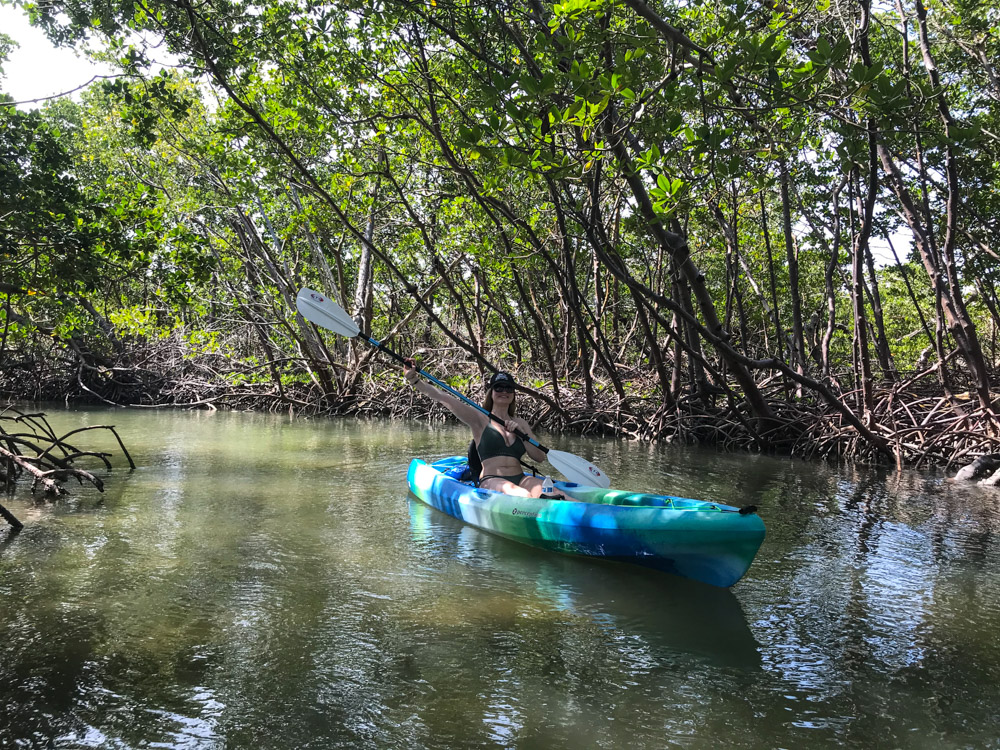 2. Bird Gardens of Naples
The Bird Gardens of Naples is a non-profit organization dedicated to rescuing and rehabilitating birds, specifically parrots. The tour will feature over 100s of birds throughout its 2-hour duration. The tour includes an inside look as to how they care for the birds, as well as an up-close and personal look at an aviary. What's even better, is that the tour is FREE, and donations only encouraged! If you're interested in feeding the birds, be sure to bring some unsalted nuts (but, NO peanuts as they can cause disease!).
Check out more awesome information and pictures of the Gardens in our other article: Why You Need to Visit the Bird Gardens of Naples.
FYI – This post may contain affiliate links, which means we earn a commission (at no extra cost to you) if you purchase from them. We only recommend products we use and love. Thank you for your support in helping us travel! For the full explanation of what this means, feel free to check out our Privacy Policy and Disclosure.
3. Corkscrew Swamp Sanctuary
Corkscrew Swamp Sanctuary provides you with a journey inside of the Western Everglades. You'll experience the importance and beauty of the swamp while you walk across the 2.5-mile boardwalk adventure that intertwines between pine flatwoods, wet prairies, marshes, and some of the oldest Bald Cypress forest in North America.
There is a $14 admission fee for the trail.
Check out more awesome information and pictures of the sanctuary our other article: Stunning Photos of Corkscrew Swamp Sanctuary.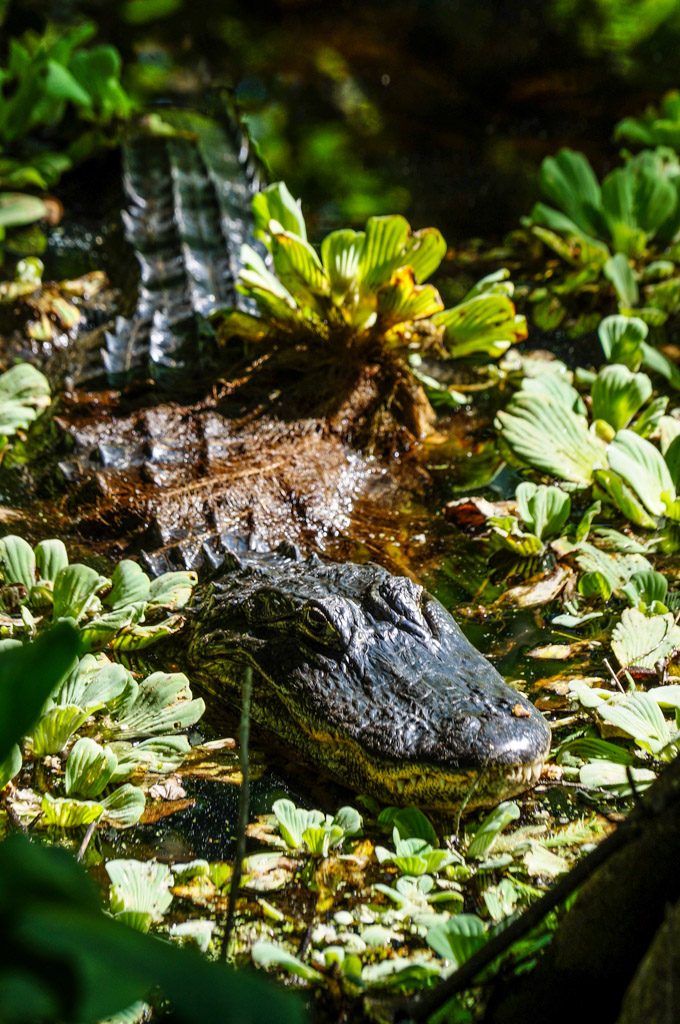 4. Visit the Beach or Naples Pier
If you haven't been to the Gulf Coast (or even if you have, honestly), you can't visit Naples, Florida without visiting the beach at least once! Seriously…add this thing to do in Naples to your list. The piercingly blue water and calm ocean will mesmerize you. Want even more of a show? Visit the Gulf during a clear night to see an out of this world sunset.
Note: Some of the state park beaches require an admission fee per car. It's usually only about $5 per vehicle. 
5. Food Trucks
The food trucks in East Naples have been growing in popularity for the last few years. Located in Celebration Park, the location features 8 food trucks and tiki bar with an outdoor-party kind of atmosphere. Whether you're looking for organic, vegan, seafood, Mexican, Greek, or whatever your heart desires, you'll find it here! My personal favorite part of the Celebration Food Trucks was the HUGE selection of foods and desserts, for fairly reasonable prices. There's also FREE water…which helps you stay hydrated throughout those warm spring and summer Florida months.
6. Shopping
Of course, if you're shopaholic, add a shopping spree to your itinerary when looking for things to do in Naples. The area features tons of trendy boutiques for all shapes and sizes. A few top shopping spots in Naples and Marco Island include 5th Ave Shopping, The Village Shops at Venetian Bay, and the Waterside Shops.
7. Dining
To all my foodies out there – don't worry, I'm not leaving dining off the list! Naples has TONS of delicious restaurants all around. While visiting, some of my personal favorites were the Turtle Club (Seafood restaurant located on the beach with a view of the sunset), DeRomo's Gourmet Market & Restaurant (fantastic Italian food), and MiraMare Restorante (waterfront Italian with a BEAUTIFUL view).